Box scheme firm has now given over a million portions of fruit and veg to charity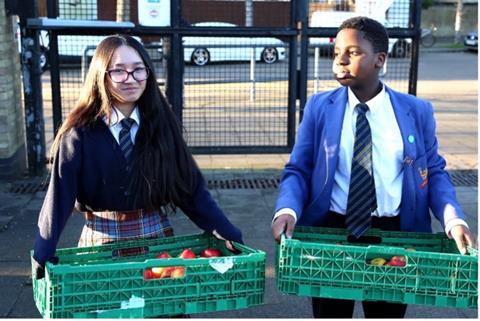 Abel & Cole has now donated a million portions of fresh, organic fruit and veg to charity.
The box scheme specialist launched an initiative early last year called One Box: One Portion, as part of which it has donated one portion of fresh produce to its food charity partners for every weekly Fruit & Veg Box it delivers.
On Thursday 23 February the company reached the milestone of 1,000,000 portions donated to its food charity partners The Felix Project, School Food Matters and Dons Local Action Group.
Managing director Hannah Shipton said: "Thanks to the help of our green community, we're able to help those that really need it. As well as enjoying an organic Fruit & Veg Box, delivered to your door each week, shoppers are helping to end child food poverty and supporting those experiencing food insecurity.
"Our collective action has had a huge impact on our community. Together, we can fight food poverty. One box at a time."
Stephanie Slater, founder and chief executive at School Food Matters, said: "We're so grateful to Abel & Cole for this massive contribution to children's health. By giving the young people at Bacon's College access to fresh fruit every day, we're offering them a healthy alternative to the stuff that's so often consumed at breakfast time.
"And nothing ever goes to waste! Surplus fruit is used in cooking lessons or sent home to families in need of a little extra help."