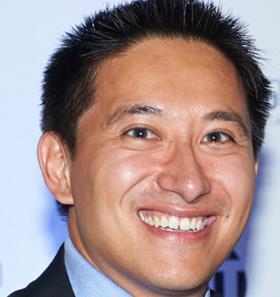 Former Tesco fresh produce category director Kris Comerford has been announced as one of a number of new hires at Asda.
Comerford has worked at Tesco since 2005 and is currently UK director for packaged food. He led the produce category from December 2012 to June 2015, and is set to join Asda in late summer as chief commercial officer for food.
His appointment comes asDerek Lawlor, who has led Asda's commercial team since 2019, has decided to leave the business after six years.
Comerford was one of a number of changes announced by Asda, which included Ken Towle joining its executive leadership team later in the year as retail director, with responsibility for all Asda's stores.
Towle joins from Nisa, where he held responsibility for supplying over 4,000 stores across Great Britain and Ireland as CEO since 2018. Prior to leading Nisa, he spent 30 years with Tesco, where he worked in a variety of roles, including stores director, operations director for Home Office, CEO for China and finally MD for Central Europe, Ireland and Turkey as part of the Tesco executive team.
With the increasing relevance of online to Asda's business, it was also revealed that Simon Gregg, who currently leads Asda's online operation, is joining the executive leadership team.
And Liz Evans has joined the executive leadership team this week as managing director for George, leading Asda's fashion and GM business.
'Setting up for the future'
Mohsin and Zuber Issa, who own Asda with TDR Capital, said: "Today we are confirming changes to the leadership of our business as we set ourselves up for the future.
"Regretfully, Derek Lawlor has decided to leave the business after six years, and he goes with our best wishes and thanks for the future. He has made a real and tangible difference to our business and we thank him for all he has done.
"The appointment of Ken Towle, Kris Comerford and Simon Gregg to our leadership team will bring a great combination of experience and new thinking to our table. Ken's considerable expertise as a retail and wholesale CEO with many years' experience in some of the largest and most complex businesses, both in the UK and internationally, make him the right person to lead our retail operations team.
'Kris' breadth of experience will be invaluable for us as we build on our recent successes and continue our drive to become a market leader in food. I am confident that under his leadership we will continue to make great strides in this important ambition. Simon has done a fantastic job of leading our online team and his appointment to the exec team demonstrates the continued significance of online to our business growth.
"We are delighted that we continue to attract such talent to our great business. Together, we will continue to put our customers at the heart of all our decision making and focus on delivering excellent service in what we know will be another challenging period for consumers."