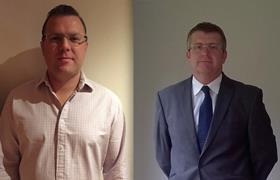 Tropical fruit and banana supplier BanaBay has secured its first contract in Dubai in the company's first deal involving banana supply from its new Philippines plantations.
International Food Network (IFN), a socioeconomic initiative and marketing organisation in Dubai, will receive one container of conventional bananas per week in an initial trial supply period, which will run from mid-August to the end of this year. The containers will be delivered via Jebel Ali port.
BanaBay business development manager, Harley Williams, said: "I am very pleased to be working with a likeminded organisation such as IFN and coupled with the Hussain Al Qurashi Group business recently secured, demonstrates how the BanaBay brand is making strong progress in the Middle Eastern market."
The company, which is exhibiting at Asia Fruit Logistica in Hong Kong this week, has also announced it has a major new Korean customer, Daemyung Corp, following meetings held at last year's show.
It will supply Daemyung Corp, a supplier to retailer Mega Mart, with two containers of premium bananas per week, rising to four, and then eight by the middle of June 2016.
Business development manager Yuchi Li said attending fresh produce industy events was key to signing the new deal. "Over several meetings with the customer we showed how we can maintain the quality of our fruit and consistency of supply so that they were confident they could honour the agreements made with their retail customers,' he said.
New appointments
BanaBay has strengthened its logistics and supply chain teams with two new appointments.
Former Maersk manager Ian Shuttlewood has been named as new logistics manager while Nick Matthews, who previously worked at Bibby Distribution, has joined the company as a director.
Shuttlewood has experience in the shipping and logistics industry, ranging from the customs and licensing aspects of freighting to refrigerated shipping. At Maersk he was responsible for bananas, pineapples and melons for major retailers in Latin America, the Caribbean and Northern Europe.
At BanaBay he will be refining logistics for all current destinations and has been focusing on understanding customer requirements.
"My aim is to support the massive growth already seen in the first few years of business by being able to source cost effective and efficient logistics solutions to meet our customers' needs, whilst ensuring product is delivered at the best quality available," he said.
Matthews has over 20 year's experience in transport, logistics and supply chain management and has worked at both TDG and Bibby Distribution, handling dairy, juice, chocolate and coconut.
He said: "I am hoping to make a real contribution to the continued growth and success of BanaBay, working with the team to improve and develop the supply chain process.'
BanaBay managing director, Mark O'Sullivan, said: "These are two high level appointments we have made to keep BanaBay efficient and focused on quality from plantation to customer and I very much look forward to having them on the team."