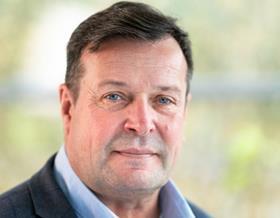 New regulations in the UK governing the movements of wooden pallets and packaging (WPM) since Brexit will remain indefinitely, according to the government.
Speaking at TIMCON's general meeting at the end of March, Defra's head of programme, Will Surman, told delegates he believed ISPM15 measures stipulating that all WPM travelling between the UK and the EU must be heat-treated were 'here to stay'.
It was also noted that, with average temperatures forecast to rise globally, ISPM15 compliance may also soon become the norm for WPM moving between countries within the EU to eradicate any risk to plant health.
Surman thanked TIMCON and the WPM industry for its work preparing for Brexit, which he said had been critical to a smooth transition and achieving a low level of compliance issues after the 31 December 2020 deadline.
TIMCON president John Dye echoed the comments and said establishing an open dialogue with Defra early in the process had been central to planning successfully for the change.
"The message is clear that the work we have coordinated with Defra to prepare our businesses for Brexit has stood us in good stead for a future where ISPM15 could become the norm," he said. "The industry's investment in extending heat treatment capacity means we were ready at the start of this year and well prepared should compliance requirements be extended to apply at the borders of further destinations."
TIMCON is the acknowledged representative body of the UK and Republic of Ireland wooden pallet and packaging industry