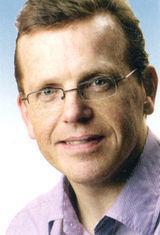 Importer Capespan has reported it is to have a record year in Egyptian grapes, with both volume and price strong in the country.
The company expects to receive 550,000 cartons of the fruit into the UK and Europe with product sourced from Toshka in the far south and new, developing growing areas south of Cairo.
The company has announced its intention to continue to multiply the number of producers it has in the country and have a strong presence on the ground.
Procurement director Geoff Green said: "Because most of the vineyards were under plastic sheets, an early season ensued with packing starting on May 18. Consequently, we could take advantage of robust demand in May and June.
"Just on grapes alone, we can expand the business to a million cartons per annum. Capespan has an extremely close relationship with Egypt, maintaining a strong technical presence throughout the season. We will definitely invest much effort into this country and open up more markets for its produce."
Green also reported that Capespan marketed around 800,000 grape cartons from India and is planning to up its Brazilian grape imports from 250,000 to 630,000 cartons.
Despite predictions of 10-20 per cent fewer grapes coming from Brazil, due to weather issues this season Capespan is hoping to increase its share in the Brazilian grape export market from less than two per cent last year to five per cent.