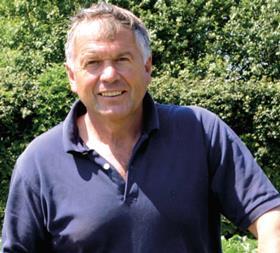 Several fresh produce industry personalities have been recognised for their lifetime of work in the Queen's New Year's Honours list.
Barfoots founder Peter Barfoot was handed a CBE for services to sustainable farming. The fifth-generation farmer started Barfoots of Botley back in 1976, building the business up to become a renowned sweetcorn and exotic vegetable supplier, with sites across Europe, Africa and Latin America. It occupied 24thposition in the FPJ Big 50 2020, with a turnover of £162.2m.
Barfoot has put a particular focus on sustainability across his operations, with a wide range of environmental, energy-reducing, soil and social initiatives in place.
Another farmer, Wilfred Emmanuel-Jones, was given an MBE for services to British farming. While Emmanuel-Jones, who is the face of the Black Farmer sausage brand and a passionate advocate of British production, is best known in the meat industry, he has expressed an interest in expanding into the fresh produce sector.
Tracy Hamilton of Mash Direct is another new MBE, receiving the award in recognition of her service to the Northern Irish agri-food sector. The potato and vegetable producer supplies a wide-range of products and has been innovating with its branding and marketing in recent years.
Elsewhere a number of Defra civil servants have been honoured with a range of awards, including Tamara Finkelstein, Andrew Carrol, Tony Hitching, Gabrielle Edwards, Emma Bourne and Georgina Collins.
Professor Helen Sang from the Roslin Institute was recognised forservices to food security and bioscience for health, while recent chief medical officer Sally Davies received one of the highest honours in the country, the Dame Grand Cross of the Order of the Bath, in tribute to her services to public health and research.