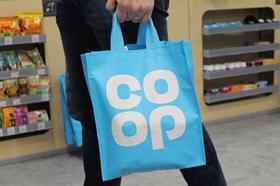 The Co-op is ramping up investment in Scotland with a £3.4 million investment in five new stores.
It follows a move last month by the convenience retailer to launch new 12,000 sq ft distribution centre at Inverness Airport Business Park, due to open in 2018.
The new Scottish stores will open during this Autumn, providing 75 new jobs and with a strong focus on fresh food and meal ideas.
"It's a very exciting time for the Co-op in Scotland as we gear up to open not one, but five, brand new Co-ops over the next five weeks," said Co-op divisional managing director John McNeill.
"As well as being hubs for the local community, our stores are committed to providing a consistently brilliant in-store experience, allowing customers to get what they want, when they want it.
"Our new store launches, together with our ever growing range of locally-sourced Scottish produce and increasing member numbers, put us in a strong position as we look towards further expansion in 2018."
The Co-op is also investing almost £3.5m in a programme of refurbishment at four stores in North Wales set to create 12 new retail jobs.