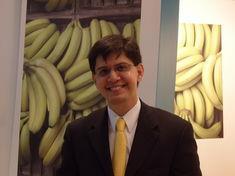 Climate change and flooding conspired to make life tough for banana producers in Costa Rica last year.
César Mendoza Montoya, executive assistant to the ceo of Corbana, Costa Rica's national banana corporation, told freshinfo: "The first four months of 2008 saw irregular periods of rain, leading to drought, which saw lost volumes.
"Then, in the last week of November, there were terrible floods in certain production areas and 10,000 hectares of bananas were affected - that is 20 per cent of total production."
Corbana is predicting that final production numbers for the end of 2008 will be lower than 2007. "Comparing the first semester of 2007 against 2008, total exports were 57 million boxes for the former and 52m boxes for the latter - that is a 9.4 per cent decrease in production, not taking into account the floods," said Mendoza.
Some 49 per cent of the country's total exports head to the US, although the UK is a key European market along with Germany, Italy, Belgium, Sweden and, more recently, Russia. The country has 130-140 growers of differing sizes.
As a producers' association, Corbana's aim is to "foster further development of the industry," said Mendoza. "After the floods, we approved new lines of credit for some of the farmers and helped fix roads and bridges."
Costa Rica's banana sector was "the first... in the world to come up with a strategic plan to decrease carbon emissions", added Mendoza. "We are assessing how much CO2 is produced by fertilisers and new ways of compensating for that, and are working on tree planting schemes."
The Costa Rican banana industry also has a research centre for biological control, and is aiming to measure CO2 emissions across the supply chain.
Each year the industry hosts a group of international journalists, and Mendoza reports that those who visit are always very impressed with the quality of the Costa Rican industry.
"The weather is always a risk but we are crossing our fingers this year that we can catch up on what we lost last year," added Mendoza.