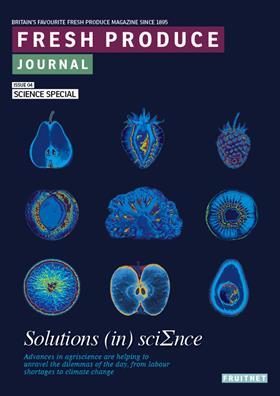 The latest edition ofFresh Produce Journalis now available for subscribers to read and download from the new FPJ app.
To download the app, simply search for Fresh Produce Journal in the App Store if you use an iPhone, or Google Play if you use an Android. Or hold your smartphone camera over the QR code below to reveal a link to the app.
The FPJ Science Special digs deep into the latest crop science and varietal developments, hearing from the scientists, breeders, and growers committed to making British fresh produce a world-beating product.
From new varieties specially developed for robotic harvesting, building disease resistance, to citrus experiments in the UK – it's all in here.
In this edition we also discuss recruitment and training, hearing from people who joined horticulture from very different backgrounds, as well as catching up on some great categories: rhubarb, asparagus, tropical fruits, and tomatoes all feature, while Florette discusses the latest innovations in prepared salads.
There's more on the Middle East, avocados, foodservice, software, and the fresh produce powerhouses of Belgium, and the Netherlands.
Throughout the issue the impact of coronavirus remains a core theme and we continue to cover the incredible work of wholesale markets, traders, and fresh produce businesses across the country keeping us fed, and donating to the frontline.
And you don't have to be a subscriber to read the latest issue either. Readers who want to buy this issue alone can purchased it for £23.99.
Due to the Covid-19 pandemic, FPJ is not currently printing hard copies of the magazine, with all editions currently being produced for our brand new digital format, available on the FPJ app.