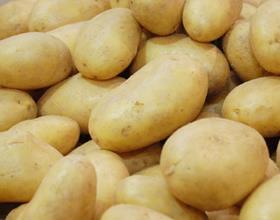 Lincolnshire producer AH Worth has launched a new line of early-season Marris Peer potatoes at Aldi stores across East Anglia.
The East Anglia Early Potatoes, which are part of the retailer's Specially Selected range in July, are of the Marris Peer variety, which is known to be particularly sweet and tender.
Over the next two months, the Holbeach-based supplier expects to supply around 400,000 packs to Aldi stores, according to the Lincolnshire Reporter.
AH Worth has been supplying Aldi with potatoes all year round since 2008, as well other vegetables such as onions, leeks and sweetcorn.
The company's account director Katie Adlard told the Lincolnshire Reporter: "The new Specially Selected Early Potatoes range is a great way for us to showcase our produce in Aldi stores, and will give shoppers across the region the chance to enjoy local produce.
"Working with Aldi and securing long term deals allows for much greater security, and as a result has enabled us to invest in our factories to offer the benefits of a more efficient model in the long term.
"We have enjoyed an incredibly successfully partnership so far and are looking forward to continuing working with them moving forward."
Julie Ashfield, managing director of buying at Aldi UK, added: "Building long-term relationships with British suppliers has been key to our growth, so we're delighted that we've been able to help AH Worth on their journey so far, and look forward to continuing our work with them in the future."