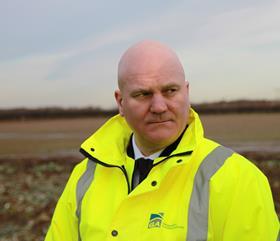 Eight people have been arrested after a series of successful warrants were carried out in Plymouth and Cornwall as part of a major investigation into human trafficking and modern slavery.
Search warrants were executed yesterday morning (16 September) under the Immigration and Asylum Act at five properties in Plymouth, and one address in Bodmin.
Police arrested eight people, five women, aged between 26 and 34, and three men, aged between 35 and 37, on suspicion of trafficking people into the UK for the purpose of labour exploitation and on suspicion of money laundering. They remain in custody in Plymouth.
Seven men, all suspected victims of human trafficking and Czech nationals, were recovered to safety and have been taken to a reception centre.
Thirteen children, thought to be linked to the suspects, were found at the addresses by police and social services and have now been taken to a place of safety.
The simultaneous raids were part of Operation Triage, the largest operation of its kind carried out into adult labour exploitation by Devon and Cornwall Police, the GLA and other partner agencies.
The inquiry was initiated after an intelligence profile developed by the GLA identified potential instances of forced labour, trafficking and unlicensed gangmaster activity. This was shared with the local force.
A police investigation began, and in March 2014, a man from the Czech Republic reported that he had been subject to adult labour exploitation in Plymouth to the police.
Today's operation involved more than 200 staff from police, Plymouth City Council, the National Crime Agency, the GLA, The British Red Cross, The Salvation Army and the Department for Work and Pensions.
Chief Superintendent Andy Boulting, commander of Plymouth Police, said: "This is the largest operation of its kind run by Devon and Cornwall Police and a first for Plymouth. It has been a complex and difficult investigation and police have worked closely with a range of partner agencies to share information, expertise and intelligence.
"The scale of this operation demonstrates that we are committed to taking positive action when we receive reports of exploitation and trafficking of workers in the Plymouth area as well as targeting those who seek to gain from others' suffering.
"There is a significant amount of work still to do with this inquiry but we are focused on ensuring victims of suspected trafficking are protected and cared for as a matter of priority."
Paul Broadbent, chief executive of the Gangmasters Licensing Authority (GLA), added: "The alleged victims rescued in this case were brought to the UK on the promise of a good life and well-paid work. Instead, such people find themselves living in squalid conditions and earning a pittance under threats of violence if they failed to comply, quite simply, modern-day slaves.
"The core aim of the GLA is to work in partnership to protect vulnerable workers and we will continue to use all ethical and lawful means to relentlessly pursue criminals who seek to exploit other human beings."
Detective Superintendent Jim Colwell, the force lead for modern slavery, said: "Modern slavery is a growing issue for all police forces in the UK and national figures point to an increasing reports of victimisation with the areas of forced labour, domestic servitude and sexual exploitation.
"We do not believe such criminality is widespread in Plymouth or across Devon and Cornwall. However the scale of the problem is likely to be much bigger than we currently perceive as it is a type of crime that is very well hidden.
"Yesterday we had seven suspected victims living under oppression in Plymouth and Cornwall and now they are in a place of safety. We would encourage any victim of forced labour or exploitation of any kind, and anyone who may be aware of, or suspect such activity, to come forward to police and report offences with confidence, safe in the knowledge that any allegations will be taken very seriously by police."

The Red Cross and the Salvation Army will provide care for the suspected victims at a reception centre while police enquiries continue.