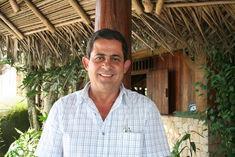 Europe broke the 50 per cent threshold for Costa Rica's banana intake for the first time in history, according to preliminary figures based on documents approved by Costa Rica's Customs Office.
The EU remained the biggest importer of Costa Rica bananas for the second consecutive year, taking in more than half (53.5 per cent) of the country's total banana exports.
Costa Rica exported 46.5 million boxes to the EU in 2009, compared with 51.3m boxes in 2008, representing a 9.4 per cent decrease or 4.8m boxes less than in 2008, but still less than the 15.8 per cent overall decline in global exports.
For the last two years, bad weather conditions have affected the production performance of the Costa Rican banana sector. The first half of 2008 was marked by droughts, while the second half saw a considerable increase in rain, leading to severe floods in November 2008, which had serious consequences for banana production.
2009 was also irregular, with significant floods in February. Both incidents destroyed around 4,500 hectares (around 10 per cent of the total banana crop area), which were out of production until their rehabilitation.
Jorge Sauma, chief executive of Corbana, told freshinfo: "The performance of the UK market as a buyer and consumer of our fruit is satisfactory as demonstrated by the fact that it has gained prominence in the imports of Costa Rica bananas. At the beginning of the current decade the UK was the sixth-most important destination for our bananas, absorbing five per cent of Costa Rica's global banana exports and 11 per cent of exports to the EU.
"Currently the UK is the fourth-largest destination for Costa Rican bananas - following the US, Belgium and Italy - representing eight per cent of total exports and 15 per cent of the total volume sent to the EU. Total Costa Rican banana exports to the UK reached 6.9m boxes in 2009.
"We expect a significant recovery in 2010, given that the plantations affected by floods in November 2008 and February 2009 have been rehabilitated and are currently under full production. Even if it is impossible to predict the weather behaviour for 2010, we expect a substantial improvement compared with 2008-09, with adequate temperature conditions and equal distribution of rains throughout the year - we don't foresee any events of great magnitude such as droughts and floods. Under such conditions we expect a huge improvement in terms of production and exports in 2010, with a projection of 107m boxes of bananas - that is, a 21.5 per cent increase on 2009 figures."