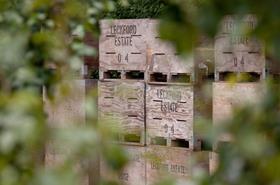 Flower and plant sales have received a boost in Waitrose as shoppers brighten up their homes to beat the January blues.
The supermarket reported in a brief statement that divisional sales, excluding fuel, were down 2.8 per cent in the week to 18 January, with warming dishes proving popular. Customer director Martin George said flowers and plants had performed particularly strongly.
The update came as Waitrose launched 17 new products into store as part of the World Cuisine range, with lines including Bang Bang Cauliflower and Miso Chilli Aubergine.
It has also introduced a selection of new lines into its Love Your Gut range in response to research showing 24 per cent of people want to improve their diet to enhance their overall gut health. They include two soups featuring the active ingredient chicory inulin - Carrot, Apple & Turmeric Soup with Cider Vinegar, and Multigrain Soup.
In other news, theJohn Lewis Partnership announced it has sold a parcel of land belonging to the Waitrose & Partners Farm at Leckford Estate in Hampshire. The 1,200 acre area of land has been sold to a private buyer for an undisclosed figure.
Rob Collins, managing director at Waitrose & Partners said: "Regularly reviewing all of our property holdings is a vital part of ensuring the future strength and sustainability of the John Lewis Partnership. Following this sale, we still own 2,800 acres of land at Leckford meaning that this fantastic farm - run by a brilliant group of Partners - will continue its development, focusing on where it delivers significant strategic value to our business while also releasing important investment capital."