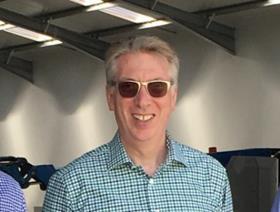 The Fresh Produce Consortium has elected Greenyard Fresh UK managing director Alan Forrester as its new president.
Forrester will be supported by vice president Mike Parr, with both men elected unanimously.
Forrester, who is also MD of Greenyard Flowers, comes from a background of extensive knowledge and experience in the sector, and he spoke of the 'vital role' the FPC will play in the coming months: 'In these challenging times it's more important than ever that we get behind the industry trade association and provide a strong, influential voice in Brexit negotiations and other areas."
The election came about after Jim Rogers stood down from his position as president, for which he was first elected for in 2008, but he will assume a vice president role for six months to ensure a smooth handover.
Rogers said: "The profile of the FPC is higher than ever and the extensive membership continues to grow year on year, so this is the perfect time to hand on the baton and I have no doubt that Alan's experience and leadership skills will greatly benefit the association and its members"
Directors Veryan Bliss, Nigel Jenney and Martin Panter were voted in for a further two-year period.
Chief executive Jenney reiterated the importance of the changes in the current political climate: "We have a lot of work to do in the coming months and I very much look forward to progressing our influence in Brexit with the enthusiastic, pro-active support of the board."