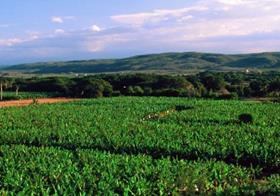 The Fresh Produce Consortium (FPC) and the Embassy of the Dominican Republic in the UK is organising a trade mission to the Caribbean nation next month.

The delegation will leave on 20 May for a five-day trip to visit fruit and vegetable farms in the country, including visits to firms Inverpack and Hortipack as well as to take in exclusive business-to-business meetings at the Agroalimentaria food fair in capital city Santo Domingo.

The embassy and fair organisers have organised the schedule to maximise time on site visits and meetings with suppliers and growers of mangoes, melons, bananas, avocados, citrus, cassava and plantains.
Accommodation and airport transfer in Santo Domingo have been laid on and delegates will just need to pay for their own flights and incidentals.

Interested parties are invited to contact the FPC as soon as possible.