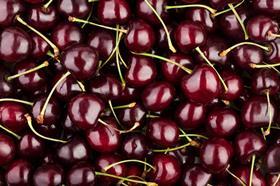 J.O. Sims has announced the arrival of its first new-season cherries from its Montana Ridge and Patagonia Ridge farms in Patagonia, Chile.
The farms, situated on the shore of Lago General Carrera - some 2,100km south of Santiago - are the latest-producing cherry farms in Chile.
The two farms provide some of the highest-quality cherries of the year, according to the company, with exclusive access to the Summerland Canada varieties in the region, as well as popular varieties such as Sweetheart, Kordia and Regina.
The farms will provide cherries to sell from late February through March and to the end of the southern hemisphere selling season in April. It means consumers can purchase high-quality cherries in spring, in advance of the summer UK cherry season, J.O. Sims added.
The supplier said the 2021 season promises to be the 'biggest and best yet', with record quantities expected to come to the UK from these farms as they continue their expansion and journey towards full production.By extending the seasons and increasing availability, J.O. Sims added that it can bring cherries into more households than ever before.
As well as Patagonia, J.O. Sims' network of farms includes locations in Spain, USA, Canada, South Africa and the UK.
Managing director Christopher Sims said: "2021 will be the largest season to date from our farms in Chile Chico. We will be able to offer our customers in the UK more volume than ever before as we continue working towards our goal of 52-week cherry availability."