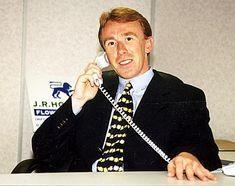 Gateshead-based fresh produce specialist JR Holland is supporting this year's Junior Great North Run and promoting healthy eating by supplying participants with bananas to help boost their energy levels.
It will give out 5,000 bananas to runners throughout the day of the five-mile race.
A committed supporter of the government's 5 A DAY scheme, the company hopes the move will give a more serious message to children and their parents about the importance eating fresh fruit and vegetables as part of a balanced and healthy diet.
Owner John Holland said: "In supplying all the Local Education Authorities across the north-east, we have a fundamental responsibility to provide kids with the highest-quality fresh fruit and vegetables to ensure they reap the maximum nutritional value from their meals.
"The Junior Great North Run is an institution in the region and is very influential in promoting the fun elements to kids about keeping active. It provides us with the ideal opportunity to communicate the need to also eat healthy to help live a healthier lifestyle."
The race takes place on September 30 and staff from JR Holland will be based on Gateshead Quayside between the Sage and the Baltic to hand out the fruit at the pre and post-race fitness show.
"I'm sure it'll be a fantastic day for all the kids, parents and our staff involved with the event. It will also give our team a great opportunity to send out some positive messages about healthy eating while having fun," Holland added
The company is based at the Team Valley Industrial Estate and employs almost 100 employees in the region. It is now aiming to expand further through contract-wins with additional Local Authorities, which would also help create a number of new jobs.