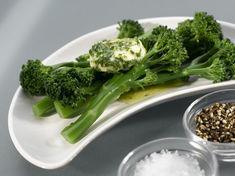 Tenderstem Broccoli is set to receive a significant marketing boost thanks to a nationwide promotional campaign being launched this month.
Tenderstem Broccoli sales have increased steadily since its launch in 2007, reaching 150,000 kilos last month compared to 70,000kg in September 2005.
However, marketing agent Coregeo UK hopes the new campaign, targeted at a broad cross-section of consumers, will further raise brand awareness and unlock "significant untapped potential" in the market.
With support from the campaign, it hopes to sell 2.5 million kilos of Tenderstem in 2007.
The promotion is targeted at families as well as busy singles and couples, which the company says the product's convenience will appeal to.
Coregeo managing director Andy Macdonald said: "The fresh produce industry, like the rest of the food sector, is currently faster paced than ever before. Consumers are demanding the freshest produce and are looking for something different but they want their vegetables to be easy to prepare and quick to cook. Tenderstem fits the bill as one of nature's fast foods in that it needs no preparation and cooks in minutes."
Coregeo also says it is confident that "foodies", constantly on the lookout for something different, will respond well to Tenderstem.
The promotion includes an extensive media relations campaign offering information, recipes and photography to consumer newspapers and lifestyle titles. It will also include a complete overhaul of the website, a year's advertorial campaign in BBC Good Food Magazine, Fresh and Olive and a national recipe competition.
"With support from all the major retailers and an extensive marketing operation behind the product, we're looking forward to a big year for Tenderstem in 2007, " Macdonald added.