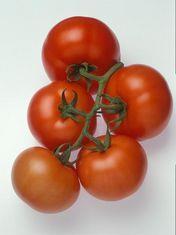 There's a happy scene playing out in Morocco for winter fresh produce growers and it seems that years of investment in growing conditions and supplier relations are starting to pay off. And the climate has lent a helping hand, with unfavourable weather conditions throughout France, the Netherlands and Spain creating a quiet marketplace for the winter salad season.
"Some producers are halting production due to a shortage of markets rather than unfavourable weather conditions, so we are showing that [Moroccan producers] can actually continue production," says Moroccan supplier Alternatives General Trading's Driss Dehbi. "Consumers are fed up with poor quality and incorrect source of origin labels. We have kept the same high quality for several years, from the start of the season to the end without ups and downs and with a stable price. We have a few issues during the summer, but we are working on them."
Likewise, UK importers have been pleased to see the Moroccan season start for courgettes and tomatoes in particular and have been waiting for supplies to make any impact.
An early season, storms and general bad weather in France have put a spanner in the works when it comes to courgette production and the usually reliable source has been putting more marrow-like courgettes on the market, instead of the uniform smaller ones that the UK goes for. French courgettes usually come onto the market mid-November, but this year the campaign had started as soon as early October. Moroccan "pea-sized" courgettes came on stream two weeks ago and defused the quality situation for UK retailers, caterers and wholesalers alike.
Tomatoes from Spain also suffered in the warm weather and although round salad tomatoes looked the part, some crops have been soft to the touch and have not gone the distance in terms of shelf life. The general rule on the UK market is that with changeover tomatoes, the first choice is Spanish and the second French. Moroccan tomatoes have always been a source that makes up supply rather than leads it, but this now seems to be changing, especially with climatic patterns shifting the order of supply.
This week saw the last flush of Dutch tomatoes and now domestic supply will be tailing off with half as much product, although light levels in the UK have kept volume up for longer than usual. Moroccan tomatoes entered the market in October and blew UK importers away with quality and price.
"There has definitely been a change," shares managing director of Davis Worldwide, Peter Davis, who has been following Morocco's progression keenly and is in the process of setting up a sales office in the country to be nearer growers. "Up until two years ago, Moroccan tomatoes only sold if there was nothing else on the market. It has always been the Spanish that have led the way in the winter. What is changing is the cost; Morocco doesn't have the euro and has its own currency, and labour is cheaper there. Add on top of that the improvements in technology, with many large grower co-operatives taking on Dutch technical staff, and Morocco is going to be the one leading the way on winter salads, not Spain."
And Morocco's reputation is changing globally as it supplies consistently. "We are using the label of Morocco to attract customers," continues Dehbi. "People are willing to pay even though we are more expensive than, say, the Netherlands."
The opportunities are boundless for the Moroccan winter salad industry, with not only the UK market interested but the Middle East and China as well. It's clear that UK suppliers will have to move fast to maintain their stake in the prize.
"Morocco is solving the autumn/winter changeover problem," says Davis. "If you'd have asked me three years ago if this could possibly happen, I would have laughed at the idea. The produce is holding up when others are falling apart."
AZURA ENJOYS PRODUCTION BOOST
Due to "excellent" climatic conditions, producer Azura Group expects it will produce approximately 100,000 tonnes of tomatoes during the 2011-12 campaign ­- a nine per cent increase over the previous season.
The first tomatoes arrived at the start of October, before reaching their peak around the middle of November. A tomato specialist, Azura is constantly seeking to improve its offer, says a spokesperson for the company, which has recently added a research and development director to the mix. "We work around two main axes: the development of new products and the improvement of existing products," she says. "We take into account a whole range of factors, including changing consumer demands, the needs of a specific market, the improvement of quality and taste, and packaging that is more respectful of the environment."
Azura has one of the widest ranges of tomatoes on the market, from its Price First products to its Gourmet selection.
DELASSUS FOCUSES ON THE UK MARKET
Moroccan producer Delassus will continue to prioritise the UK market this citrus season. Morocco's principal growing area is the Sous, in the south of the country, which is responsible for around 70 per cent of Morocco's total citrus exports. "We devote 100 per cent of our Fairtrade citrus to the UK," says Delassus's general manager, Kacem Bennani-Smires. "The volume produced according to Fairtrade guidelines will reach 3,500 tonnes this year, including varieties like Nour, Nadorcott and Navel, as well as clementines."
A summer heatwave is expected to limit the volumes of Moroccan citrus available this season. "In June, while the easy peelers were developing well and we were anticipating a good production volume, temperatures rose to 48°C," he says. "Losses should stand at around 30-50 per cent. We are therefore expecting a normal to weak season with average sizes."
In the 2010-11 season, Morocco exported some 529,000t of citrus - a nine per cent increase over the 478,000t shipped in 2009-10. Exports of easy peelers reportedly rose by nine per cent to 349,000t, while orange exports increased by eight per cent to 175,000t.
TOMATO WARS
Tension continues to be high between Spanish and Moroccan tomato traders, with Morocco looking to increase the amount it sells into the EU and Spain keen to limit this. Spanish trade association Fepex says Moroccan imports are affecting EU tomato prices.