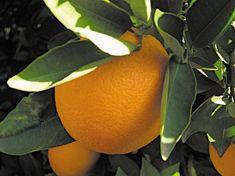 Morocco has made vast improvements in its citrus offer in recent years. As an important supply source for winter oranges in the UK its production, concentrating on high-value lines, has been specifically tailored for export potential with a mix that includes orange varieties Maroc Lates, Navels and Salustiana and easy peelers such as clementines, Nour and Ortaniques.
Within horticulture, citrus is Morocco's largest revenue earner and it is also vital when it comes to generating foreign exchange. However a combination of increasingly expensive transportation costs, war in the Middle East and lower demand have threatened potential profits this season and export predications were revised downwards by the United States Department of Agriculture (USDA), which estimated that Morocco would now export a maximum of 250,000 tonnes of citrus as opposed to the original forecast of 294,000t.
The UK market might be an attractive option for Moroccan citrus but it is also an increasingly competitive one, particularly in December when the UK is solidly in favour of Spanish fruit. Moroccan oranges do have the advantage of having an excellent reputation in terms of quality, and, says Hart & Freidmann's Allan Pearson, across the citrus range producers have made many advances in terms of presentation, making their offer even more attractive to UK buyers. "Spanish produce is still arriving in lorries from the co-operatives and in wooden boxes," says Pearson, "whereas Moroccan producers have started to pay more attention to the quality of their presentation and also offer a wide range of sizes."
The UK market continues to open up for Moroccan citrus as producers push for EurepGAP certification. "There is a lot of interest in certification now," says Delassus's Kacem Bennani-Smires. "Two of three groups are leading the way. Plantations will follow their own particular needs but in the future I forsee a shift towards consolidation with the big businesses just getting stronger."
Overall Morocco's position this season has also been boosted by a much more disciplined shipping process. "A lot of holes existed last year but these have now been remedied," says Pearson. "The continuity factor cannot be underestimated. It is so important. Things have hung in the balance for Morocco this year and whether the investment in logistics, packing and grading will pay off in terms of increased sales remains to be seen.
All these improvements have come at cost that needs to be realised. The reality of the Moroccan situation is that in the UK you can be inundated with a lot of product on one particular day and that goes a long way to destabilising prices. The price that is paid for Moroccan citrus will be the most important factor for the industry this year."