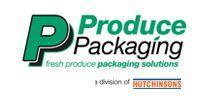 Produce Packaging has unveiled plans to open a new depot in Scotland.
The site, located in Angus, adds to the company's existing network in Kent, Cambridgeshire, Herefordshire and Yorkshire, and will be operational by the end of the year.
It completes a busy year for the packaging specialist, which recently recruited former Empire World Trade executive Mark Orton as business development manager and Colin Chapel, who has 40 years of experience in the flexible packaging industry, as its new flexible packaging specialist.
Produce Packaging said it expects to see carton board become an even bigger growth area for the business this year. The paper-based material is seen as ideal for promotional work.