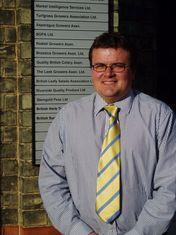 Retail price surveyor Market Intelligence Services (MIS) has enlisted the help of Anglia Business Solutions to develop a new software system to streamline its growing business.
MIS, a wholly-owned subsidiary of the Processed Vegetable Growers Association (PVGA), based in Louth, Lincolnshire, says the new system will help them to ensure quick and accurate data capture in stores, and offer an improved customer experience via a brand new website.
Development of the system will begin shortly, and customers should expect to see the new system in action in early 2007.
Business development manager David Tebbutt said: "We are delighted to have found the ideal partner to work with on this project. We spent a lot of time looking at what it is now possible to do with the technology, and the opportunities are very exciting. Our new system will enable us to offer a much improved and more comprehensive service to both new and existing subscribers."