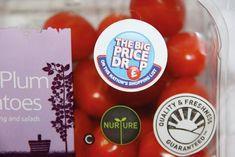 There is "no clear winner" in the retail price war despite it having a "dramatic" effect on driving down prices, various reports this week suggest.
Figures from the British Retail Consortium (BRC) showed food inflation fell to 4.2 per cent in October from five per cent in September. Stephen Robertson, BRC director general, said: "The supermarket price war has had a dramatic effect. Food was 0.5 per cent cheaper in October than September… There's been no bigger month-on-month drop in prices for over two years. Retailers are holding down prices despite their own cost and what they pay suppliers going up."
Robertson believes by offering more discounts than last year, the big food retailers are trying to encourage shopper loyalty by complementing big promotions on seasonal food and drink.
But a study by Nielsen last week found that shoppers are still very wary. "Shoppers are remaining cautious and managing what they spend more closely," said Nielsen's UK & Ireland MD Chris Morley. "Overall most shoppers remain fickle and are shifting spend towards retailers that offer the most immediate savings. But they want more value - other than just cheap prices - so retailers trading purely on low price will only attract the most disloyal shoppers."
Kantar Worldpanel director Ed Garner said the aggressive stance from the big four does not show a clear winner. "The end result would appear to be a zero-sum game, as the performances from the big four show only marginal differences."