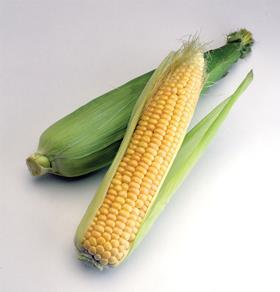 This summer, when the weather permits it, the nation will run to its barbecues in a frenzy of "grab it while you can" al fresco dining.
However, the one vegetable side guaranteed a place next to the burgers – sweetcorn – is facing a shortage. Wet weather is once again causing havoc across Europe and the UK, with the British crop potentially up to three weeks late.
A spokesman for leading British sweetcorn grower Barfoots of Botley says that at the moment the issue is with the European season, which starts early to mid July, but the UK one also looks to be delayed.
"It's more about the European season shortages now with the four-week delays in the Spanish planting season due to wet weather," he adds.
"Germany is likewise late due to wet weather during the final stages of crop development and will come in late July, two weeks behind schedule. This means that the normally strong volume-driving promotional opportunities for this period will be toned down.
"At this stage the UK crop looks like it will be late by 14-21 days as well, following the same pattern as everything else has been this year."

The Spanish problem stems from the frequent rains during the first half of this year in the areas of Seville, Cadiz and Huelva, which have prevented the normal development of the harvest, leading to an almost 50 per cent acreage reduction. It all comes at time when there is consumer demand not just for the fresh vegetable but also for the processed product.
Already, Sainsbury's own-label canned sweetcorn has taken a hit following floods in Thailand, where it sources the product. There is also a shortage in supply from the American market after drought hit growing areas, and the plants parched for water started to cannibalise the corn.
The market for sweetcorn products is also growing, especially in the baby food sector, where it is a popular ingredient in prepared meals and also as an alternative to rusks.
Baby food brand Organix launched its organic sweetcorn rings in January 2010 and since then the product has grown by 10 per cent and is now worth £1.2 million.
An Organix spokesman says that recent research has shown it was one of the most popular flavours for babies, which makes it a bestseller with parents.
He added: "In recent flavour testings, sweetcorn scored second on the top two boxes for 'appealing' and 'very appealing' out of a wide range of savoury flavours, highlighting its popularity with parents."
While organic sweetcorn products are appealing to parents, the majority of the market relies upon the conventionally farmed vegetable and once supply does come through, yields are expected to be lower.
This summer it may cost a few extra pence to put corn on the cob on the menu.