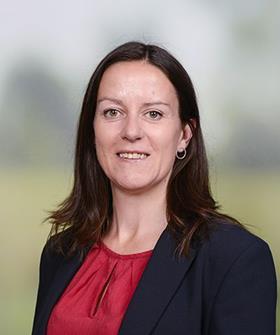 The Oxford Farming Conference (OFC) has teamed up with McDonald's UK to encourage diversity and inclusion in farming through the launch of a new scholarship.
The 'Breaking Barriers Scholarship' will support two young individuals who are considering a career in agri-food by attending the Oxford Farming Conference on Thursday 7 January 2021, hosted online. The event theme 'Business as Unusual' will allow them to explore the future of agriculture, innovation and technology with fellow peers from across the UK, the OFC said.
Over the last eight years, the OFC Scholar programme, sponsored by McDonald's UK & Ireland, has supported over 400 scholars, aged between 22 and 30, through networking, workshops, and events.
OFC director and head of rural research at Savills UK Ltd, Emily Norton is chairing the programme this year:
"It's never been more important that we welcome the inspiration that the next generation offers. The Breaking Barriers Scholarship allows us to 'send the elevator back down' and help others take the first step on the ladder. The scholarship is an ideal way for ambitious new farming entrants, from diverse backgrounds to come to Oxford, meet and learn from inspiring leaders, and get their voices heard."
The scholarship, which was formally launched today (23 October), is looking for candidates who reflect broad diversity of geographical and academic experiences, come from outside of the agri-food sector but are keen to enter it, and are not required to have any qualifications or be working in the industry.
In addition to the conference, they will join an exclusive OFC Scholar session in December with a McDonald's Supply Chain virtual tour; equality, diversity and inclusion workshop; and networking activities.
Harriet Wilson, agriculture manager at McDonald's UK & Ireland, which helped develop the OFC Scholar programme over eight years ago, explained why the introduction of this new scholarship is so important:
"At McDonald's, we believe that the diversity of the people in our Supply Chain enables us to build a better, stronger McDonald's. That's why we're proud to partner with the Oxford Farming Conference to launch the Breaking Barriers Scholarship and to really champion diversity within UK agriculture."
Enjoyed this free article from Fresh Produce Journal and its team of editors? Don't miss out on even more in-depth analysis, plus all the latest news from the fresh produce business. Subscribe now to theFresh Produce Journal.