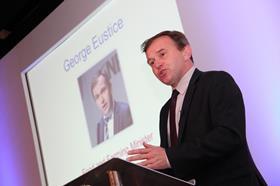 The government and Prince of Wales have urged students and furloughed workers to apply for seasonal farm jobs.
As part of efforts to support British farmers and growers to recruit workers throughout the harvest period, the government and industry have launched the Pick for Britain website to help match up available opportunities with local jobseekers.
It comes as Defra secretary George Eustice admitted the industry is set to lose two-thirds of its seasonal migrant workforce this year due to coronavirus travel limitations.
Speaking at the government's daily coronavirus briefing last night (19 May), Eustice said: "Every year large numbers of people come from countries such as Romania and Bulgaria to take part in the harvest, harvesting crops such as strawberries, salads and vegetables. We estimate that probably only about a third of the people that would normally come are already here, and small numbers may continue to travel.
"One thing is clear, and that is that this year we will need to rely on British workers to lend a hand to help bring that harvest home. We believe that those that are furloughed may be getting to the point that they want to lend a hand and play their part, and they may be wanting to get out and supplement their income with an additional job."
However, there was embarrassment for the government, with ITV reporting that the Pick for Britain website was 'unavailable' immediately after Eustice's announcement. Defra said it was aware of the issue and the site was running again at the time of writing.
The website will be updated with new opportunities for harvesting jobs over the coming weeks and months, and the government has confirmed that those who have been furloughed and are contractually allowed to work for another employer can take on seasonal work while continuing to receive 80 per cent of their salary from the government.
Scotland secretary Alister Jack said: "Many of Scotland's farms, in particular our soft-fruit growers, rely on seasonal labour. As we near peak harvest time I urge jobseekers to sign up for this crucial work at the Pick for Britain website or the GOV.UK Find a Job platform.
'I am in no doubt British workers and students will seize the opportunity to feed the UK and help the economy in these most challenging of times. Together, the UK government, industry and workers will save the Scottish strawberry and our other delicious produce."