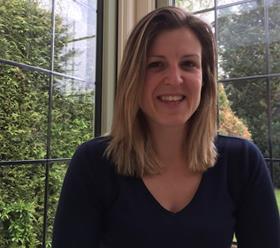 More women than ever are joining the fresh produce industry. In fact, 25 per cent more women than men enrolled onto agricultural-related courses last year. In addition, produce is having its moment on the trend barometer, with Instagram inundated daily with pictures of salads and avocado on toast as part of the clean eating movement.
Fresh produce is an excellent option for women looking to extend an interest in food and health into a career. For our part, JW European (JWE) has always had strong female representation – currently all employees in our Italian office are female.
So, why aren't there more women in senior commercial and management roles in UK produce? I believe that the biggest obstacle for women in fresh produce is the return to work post-maternity and overcoming fears about senior produce roles being incompatible with a desirable work-life balance. And I think there is no point hiding from the costs and thinking required to overcome that.
A full-year maternity leave from a fast-paced, constantly changing industry like fresh produce is bewildering for both employee and employer. The long hours and travel required in produce look terrifying from the other side of pregnancy. Most research on work-life balance suggests the ideal for working mums is a part-time role working two or three days a week. A 'front office' role in produce needs a daily presence – a two or three day timetable is unlikely to yield results. How can our industry address this?
Italy has the fourth-highest percentage of female board managers in the world at over 30 per cent. In Italian society, women in senior roles returning to work full time is much more expected and applauded than in UK society.
At JWE, we found the Italian maternity system helpful for produce, when approached fairly by both sides. Italian maternity laws actively aid getting women back to work in senior roles (let's not mention the five-months paid leave, though). The state pays for two hours a day of the employee's day until the child is one, allowing an earlier finish for the employee. You can return before your maternity is finished but not lose the right to claim days back at a later point. This creates a framework for a phased return to work, which encourages daily attendance.
This daily attendance rebuilds the inevitable lost confidence and helps break the traditional vicious circle for women post maternity. By forcing conversation at each stage to plan the next few weeks and months it creates a customised maternity leave.
If companies that include women on their board statistically outperform others, then we're systemically under-investing in our businesses by focusing on the short-term pain of maternity leave. We then see an expensive post-maternity 'brain drain' negating all effort and time invested in female employees to that point.
Both female employees and their bosses owe each other open and frank discussion about what they want and need from the other.