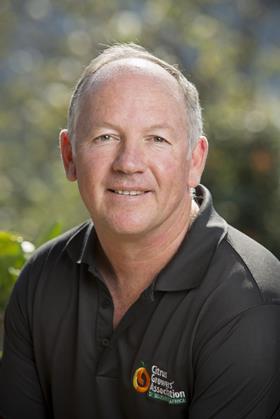 South Africa first exported citrus in 1906 – with the first consignment destined for the United Kingdom. Since then citrus exports to the UK have continued unabated – rising to over 160,000 tonnes in 2015 (up from 150,000 tonnes in 2014). Many South Africans have UK heritage, and South Africa has strong cultural and political links as a former British colony. These strong ties are also found in the fruit industries, where decades of trading have resulted in strong relationships born from trust and respect for all in the supply chain. As a result the UK consumer has been spoilt for choice in terms of the range and excellent quality of South African fruit available at wholesalers, retailers and other dispensers. South Africa remains one of the UK's top fruit sources.
But the harmonisation of EU plant health regulations has brought about new challenges in supplying the UK receivers. Fortunately the South African industry and government have 'stepped up to the plate' and developed robust and comprehensive risk management systems that have resulted in the EU requirements being met and surpassed.
Added to the official regulation, private standards and requirements have also been introduced, adding further costs and disruptions to export to the UK market. In many cases meeting these additional requirements does not result in a concomitant increase in returns, and in some cases does not even guarantee shelf space. Given the challenging UK trading environment, South Africa is looking to diversify its export markets.
In particular, markets in eastern Europe and south-east Asia are targeted for expansion. An illustration of this is the rise in exports to Russia – in 2010 Russia overtook the UK in terms of citrus imports from South Africa. Markets such as Malaysia, Vietnam, South Korea, China and India are starting to realise the value of importing South African citrus, with volumes to these markets showing considerable growth.
All in the UK supply chain will need to work together in the future, otherwise consumer choice of imported fruit is going to become more limited in the future.
Success in the trade in perishable products is largely determined by three elements – producing good quality product (understanding what quality sells in what country and matching supply with this demand), and meeting sanitary (ensuring food safety) and phytosanitary requirements. Over the years South African citrus growers have invested heavily in addressing these three elements.
As a result, export volumes have increased every year. 2015 will once again result in a record South African citrus export volume – 1,756,500 tonnes of citrus fruit have been produced, harvested, packed, transported, shipped and distributed all over the world, equating to over 5.6 billion citrus fruits in one year.