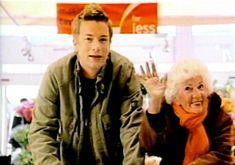 Sainsbury's has continued to show loyalty to the Jamie Oliver brand following the announcement that the celebrity chef has signed one of the most lucrative endorsement deals of recent years.
The 28-year-old will earn £1.2m for the 12-month deal compared to the £900,000 he received for the last campaign, an increase of 33 per cent.
Oliver said: I'm looking forward to another exciting 12 months packed with new projects aimed at trying to make better food more accessible to everyone."
Despite Oliver's continued endorsement, however, the supermarket continues to languish behind Tesco and Asda. However, the chef is credited with boosting Sainsbury's sales by up to £1.2bn.