Global packaging manufacturer unveils new plant in Morocco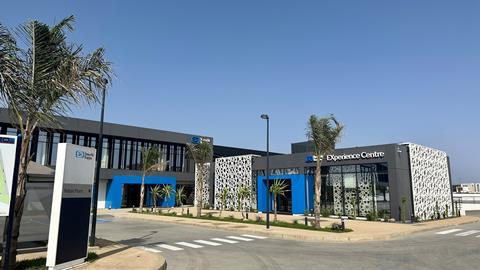 Global paper-based packaging manufacturer Smurfit Kappa has opened a new integrated corrugated plant in Rabat, Morocco, marking the Irish firm's first operation in North Africa.
The group has invested over €35 million in the 25,000 m2 facility, which was completed from ground-break to operation in seven months and will support 400 direct and indirect jobs.
The Rabat plant will serve domestic Moroccan businesses and global companies across different sectors: industrial, agricultural, FMCG, automotive, pharma and ceramics. It also features the newest experience centre, part of a network of over 30 centres worldwide, which showcase the latest innovations in packaging solutions.
Nearly 1,500 solar panels will power the new plant making it Morocco's first packaging facility which is supplied by green energy ensuring the process is as sustainable as the product. This will save 55 per cent of electricity and 900 tonnes of CO2 emissions per year. The packaging plant also has a purification and water treatment system that reduces consumption by 50 per cent.
Tony Smurfit, Group CEO, said: "Our first corrugated operation in North Africa is an exciting step for Smurfit Kappa and we're delighted to unveil our state-of-the-art Moroccan facility. We continue to innovate and give our customers a great product in a sustainable way. We're combining our global scale and expertise with our local team's best-in-class knowledge to provide the best service to our customers. Morocco's geographical location complements our operations in Europe and adds to our global footprint which is a competitive advantage."
Smurfit Kappa, a FTSE 100 company, is one of the leading providers of paper-based packaging solutions in the world, with approximately 47,000 employees in over 350 production sites across 36 countries and with revenue of €12.8 billion in 2022
Located in 22 countries in Europe, 13 in the Americas and now 1 in Africa, Smurfit Kappa was founded in 1934 making cardboard boxes and packaging boxes for the Irish market.
Its global headquarters are in Dublin, with regional headquarters in Amsterdam and Miami.