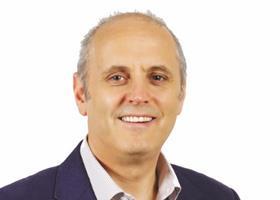 Steve McVickers has been appointed as the new chief executive of UK soft-fruit variety promoter, licensor and protection business Meiosis.
The former Capespan and Fresca man joins from Latin American berry and cherry producer Giddings Fruit, where he was global chief commercial officer.
At Meiosis, McVickers will be responsible for leadership of the three companies in the group: The Nuclear Stock Association, Meiosis Limited and recently incorporated Terraplanta Limited, a global technical investment company partnering with plant propagators around the world.
During an extensive international fresh produce career, McVickers worked in numerous commercial and management roles within Fresca Group and was responsible for delivery of the UK's largest greenhouse project, Thanet Earth. Time living in Philadelphia resulted in the formation of US based start-up marketeer Grower Services Inc. and subsequent roles back in the UK included managing director at Capespan UK, the marketing arm for the South African fruit producer and exporter.
Chris Woods, chairman of Meiosis, said: "We are obviously delighted to have secured Steve for our leadership role. He joins us with a wealth of experience in berry marketing across three important market territories: UK & Europe, Asia and North America. We see the combination of Steve's skills dovetailing really well with the plant propagation experience in the current Meiosis board and licencing specialisation in the Meiosis technical team.
'The promotion of breeders' varieties is increasingly about offering a complete supply proposition and Steve has an impressive track record for commercial strategy and delivery, coupled with team organisation. We are all looking forward to his leadership as we embark on our ambitious programme for development."
McVickers added: "I'm very excited to be joining Meiosis Group. Variety development in berries is at the forefront of defining the category's development and Meiosis has an enviable portfolio of breeding partners and varieties with some really exciting new selections at advanced stage and set for imminent release. I have been fortunate to work with leading retailers and supply chains in many countries around the world and I am looking forward to adding this commercial experience to the skills for which Meiosis is already well known."