In full: Prime Minister Rishi Sunak's speech at the UK Farm to Fork Summit
As an MP proudly from a farming constituency - that I didn't grow up in but came to love and know much more about - I know that farming is more than just a job, it's a vocation, it's a way of life.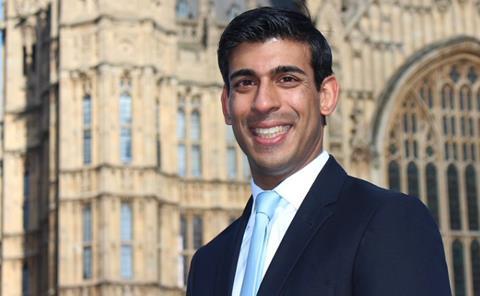 And as Prime Minister, I'm never prouder than when I'm out and about promoting the best of British like the stunning showcase in the Downing Street Garden that we all enjoyed earlier this morning.
But there's something even more important. As a nation, our way of life depends on our food security. So we've got to meet the target that we've set to produce 60 per cent of the food we consume.
And if we want to keep one of those five promises that I've made – namely to grow our economy – that means we need to grow our food and farming industry too.
So my message today is very simple: this government is on your side. We unequivocally back British Farming.
It's why we've already provided millions of pounds in support for energy bills.
It's why we're maintaining farming support in every part of the United Kingdom, worth a cumulative £3.7 billion a year, but now we're doing that in a way that also recognises your stewardship of our countryside.
And I know this has been a challenging time with spiralling costs and the transition to new schemes and I get that and Therese [Coffey] and I were talking about that in Cabinet this morning.
And we know that if we want true resilience from farm to fork, we need to go further.
We need to change the way that our country works to support all of you. That's the spirit in which Therese and I have invited you all here today.
And I just want to illustrate that commitment to you with a few initial steps.
So firstly, to avoid a repeat of the shortages we've seen on our shelves, we need to help all of you grow and sell more fruit and veg all year round.
So in addition to the £168 million we're already investing in driving innovation, we're going to make it easier to build glasshouses, and we're going to look at how our industrial energy policies can provide further support for glasshouses and that type of farming.
We're going to include glasshouses in our new and expanded Fruit and Vegetable Scheme.
And we'll also intervene in the market for horticulture and eggs – just as we did with pork and dairy - to ensure that you get a fair price for your produce.
And because we recognise the unique nature of our world-leading horticulture, we'll keep its regulator, the Grocery Code Adjudicator, separate from the wider CMA.
Second, we want to give British farmers greater freedoms to make the best use of their existing buildings, whether that's for a Diddly Squat style farm shop or a processing facility.
So we're going to consult on targeted changes to the planning system that enable exactly that and support our rural economy.
And thirdly, we've already expanded the Seasonal Worker visas for horticulture and poultry through to next year.
But for you to plan, we know that you need to know the numbers, so today I can confirm another 45,000 visas for next year, with the capacity for a further top up of 10,000 and I know that's something many of you have asked for and I'm pleased that we can deliver that today.
And fourthly, we're going to put British farming where it belongs at the very heart of British trade by setting out principles for our trade negotiators which build on the positive, engaged approach we had when it came to CPTPP.
And that includes protecting sensitive sectors, prioritising new export opportunities including with funding for seafood and dairy sectors today.
Removing market access barriers, and without exception, protecting UK food standards under all existing and future Free Trade Agreements.
So no chlorine-washed chicken. No hormone-treated beef. Not now. Not ever.
And as I say, these are just the first steps we are taking today. And I look forward to continuing this conversation in the months ahead, including working with all of you to ensure affordable prices for our British consumers.
Because by backing British farming, by backing all of you – unequivocally and unapologetically - we can deliver the food security we need, we can grow our economy, and most importantly, we can enable the whole world to feast on the very best of British.
Thank you all for being here today.