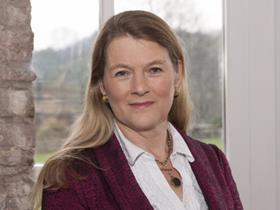 Christine Tacon is to continue as Groceries Code adjudicator for a further six months to help steer the department through the coronavirus crisis.
Tacon, who has held the role of adjudicator since its launch in 2013, was due to step down when her second term ended on 24 June. However it has now been agreed that she will continue in the role for six further months to provide reassurance to the supermarket and grocery supply sector at a time of unprecedented upheaval.
The government launched a public appointment process on 30 October 2019 to identify a successor to Tacon and expects to make a decision shortly.
The Groceries Code adjudicator enforces compliance with the Groceries Code, which was introduced in 2009 to ensure a level playing field between the UK's largest supermarkets and their direct suppliers. In her seven years in the job Tacon has overseen the proportion of suppliers experiencing code-related issues drop from 79 per cent in 2014 to 41 per cent in 2019.
During the current pandemic the government has also temporarily relaxed domestic competition rules so that supermarkets, their suppliers and logistics services providers can better work together to respond to the Covid-19 crisis. Legislation now in place enables affected businesses to work together to help keep shops open and deliver the essential supplies that people need.
Small business minister Paul Scully said: 'Supermarkets and their suppliers are working flat out to ensure people's needs are met during this unprecedented time. We are doing everything we can to make it easier for grocery suppliers to do their job, and Christine's reappointment will provide them with some much-needed continuity and reassurance in what is a very unsettling time.'
Tacon added: 'I had intended to step down as Groceries Code adjudicator in June when my term of office ended. However, I want to play my part in the response to Covid-19 and so offered to extend my contract in order to provide the continuity the sector needs.'