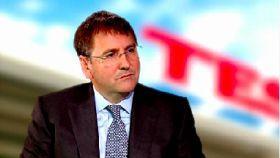 Tesco has completed a joint venture with Chinese retailer China Resources Enterprise (CRE) to create the largest food retailer in China.
Tesco will own 20 per cent of the chain and CRE will own 80 per cent, according to the BBC.
The move, first announced in October 2013, will join Tesco's existing outlets in the country with CRE's stores, known as Vanguard.
"We're very pleased to have completed this historic agreement. The partnership creates a strong platform in one of the world's largest markets," said Tesco CEO, Philip Clarke. "We can now combine our strengths to build a profitable multichannel business, offering our customers in China the best of modern retail."
Hong Jie, CEO of CRE, said the venture is a "major milestone" for CRE's business development. "We believe that this partnership is one that combines the strength of both parties and enables the JV to become the leading multi-format retailer in Greater China, through improved operations, better growth and enhanced profitability," he said.
Last month, Clarke confirmed the UK's largest retailer is committed to pursuing 'disciplined' international growth in light of falling annual group profits for the second year in a row.
He said the group would reduce its investment in Europe and focus on its high-returning markets in Asia, namely Korea, Malaysia and Thailand, as well as new ventures in China and India.
In April, Tesco reported a 6 per cent fall in group trading annual profit to £3.3bn and a drop in like-for-like sales by 1.4 per cent.
Group trading profit was also down 5.6 per cent in Asia to £692 m.