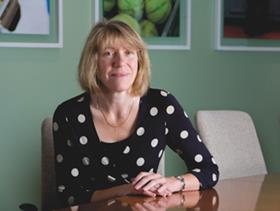 From board directors to human resource managers and recruitment consultants to packhouse supervisors, all agree that the fresh produce industry needs new blood. Recruitment of young talent is a challenge, and this has led to gaps for senior management roles when long-serving staff retire or move to new ventures.
However, the tactic of recruiting from outside the fresh produce industry has worked successfully for a number of businesses in recent years.
Produce World is a notable case, with the appointment of group HR director David Frost in 2008. Frost had previously worked at Norbert Dentressangle and Carlsberg and he was soon joined by Phil Jones as group finance director in 2011, who moved from the contractor T Jolly Services Limited. Its chief operating officer, Bob Moody, was recruited from the US for his experience in procurement.
At the time chairman Neil Fraser, who was lured from the drinks industry, explained: "We are bringing in expertise which will help to ensure we are at the cutting edge of best practice in the food industry, and in international commerce generally."
Founder of specialist recruitment consultancy MorePeople, Guy Moreton, says apart from the fact that the fresh produce industry is lacking a pipeline of talent to take up senior roles, the benefit of recruiting from outside is that it can often mean an influx of new ideas and thinking.
"Someone from branded goods will bring a whole series of experiences and skills that the fresh produce, mainly own-label branded sector, does not traditionally do well such as better understanding of the consumer, better marketing ideas and exposure," he says.
"One recent and excellent example is Nigel Trood's appointment at Mack. Nigel had some experience of fresh produce as a Sainsbury's buyer many years ago but then moved out of the sector and latterly spent around five years as managing director of Red Bull UK. He has a whole set of skills and knowledge that are new, fresh, innovative, different and fabulous for our sector and this can, we hope, be emulated across our industry over time."
Moreton adds that we will see more outside appointments as the industry comes to realise that fresh produce experience is desirable, but by ruling someone out on the basis that they don't have it but at the same time are a brilliant candidate in many other aspects, is counterproductive.
Natures Way Foods has been a trailblazer in this area, appointing former chartered accountant Susan Barratt as chief executive.
Another notable appointment is Ronnie Leggett at Scotherbs. Leggett has a background in general food and was the commercial director for the Scottish Salmon Company. He joined Scotherbs as a director in February this year, but by May was appointed managing director. It perfectly illustrates one of the industry's strongest selling points – its willingness to promote talented individuals. Hopefully, the rest of the trade will sit up and take note.