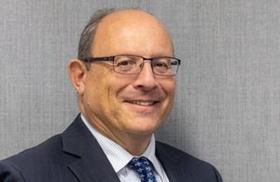 Mark White has begun his stint as Groceries Code Adjudicator, succeeding Christine Tacon after acting as deputy adjudicator for the past three months.
White is vastly experienced, and currently serves as a non-executive chairman of Digital Reconnaissance, a cyber-protocol employee reference-checking company. He is also a member of the Upper Tribunal (Tax and Chancery Chamber) and of the Lower Tribunal (General Regulatory Chamber) at HM Courts & Tribunal Service, where he is responsible for hearing appeals against decisions from the Financial Conduct Authority and the Ministry of Justice in a range of financial services and claims management cases.
Prior to that, he was the group general counsel, company secretary and executive board member at Compass Group. He was also group general counsel, company secretary and executive board member at Ferguson Plc, Enterprise Oil Plc (now part of Royal Dutch Shell) and Rotork Plc. He has also worked as a solicitor at Eversheds Sutherland.
Of his new role, White said: 'This is a significant time for the groceries sector and I am delighted to be in a role where I can play a part in ensuring fairness for those who supply our major supermarkets. The relationship between the UK's regulated retailers and their direct suppliers is entering a new era created by or, in some cases, brought forward by, Covid-19 and that will bring its challenges.
'A great deal of progress has been made since the Groceries Supply Code of Practice was introduced and my thanks go to Christine Tacon for the immense role she played in achieving real change in the sector. However, there is still more to do and the pandemic has created huge economic challenges that will undoubtedly have an impact on the designated retailers and their direct suppliers. I want to bring my commercial and legal experience to ensure the retailers continue to comply with the code and build constructive relationships with their suppliers.
'I intend to build on the collaborative approach that Christine Tacon had with the designated retailers and drive forward the whole-house approach to compliance including training within each of the retailers. My objective is that I will never to have to arbitrate a dispute or carry out an investigation – but if I have to, I will.
'To suppliers my message is that my door is open. I am there to support you and you can trust me to preserve your confidentiality at all times because I know concerns about retaliation can be very real.'