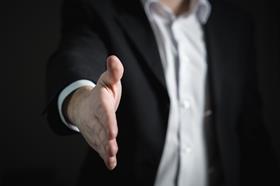 A workshop to help suppliers negotiate price increases from retail customers has been organised by the NFU.
The union's 'Cost Price Increase' one-day workshop offers NFU members the chance to learn from ex-retail buyers about how to get price increases from buyers.
Soaring costs mean it has become critical for many UK businesses to recoup the difference from their customers. However, buyers often hold firm, with suppliers told to find efficiency savings themselves.
'We want to arm our members with the skills to gain control, creating the best chance for you to agree the price you need from your buyer, in a constructive and robust way,' the NFU said.
Learning from ex-retail buyers
The workshop, which takes place in Stoneleigh on 8 February and offers a 40 per cent discount on the ticket price for NFU members, is delivered by experienced ex-retail buyers who have worked on both sides of the negotiating table. The workshop is described as highly interactive and focusing on using real-life examples.
Sessions during the day include:
- Prepare: This session is all about ensuring you're prepared before approaching your customer. It looks at the importance of being internally aligned and what happens if you're not prepared;
- Plan - dealing with objections and rejections: This session looks at the process after you've asked the customer for a price increase. It will focus on the conflict that can be expected, how to deal with it and how to re-frame the discussion;
- Practice and how to train your buyer: This final section is all about understanding the pressures of the final few days before a price increase goes live. Delegates will be put under real-life pressure to understand how it feels when a deal must be done and it is not materialising.
Delegates will learn to understand when to escalate and how to avoid it escalating too early. They'll also understand that how a supplier handles a price increase determines how the next price increase request will be seen.
'We aim to give you the skills to build and maintain strong, constructive relationships with your buyer and communicate in a way that delivers messages clearly and consistently,' the NFU explained.
Further information and bookings are available via CallFirst on 0370 845 8458.