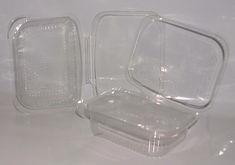 Dundee-based packaging specialist Rockwell Solutions has launched the world's first peelable, compostable film for PLA trays and pots.
BioPeel is a clear peelable PLA lidding or flow-wrap film and is derived from starch, making it renewable, biodegradable and compostable.
It is suitable for use in chilled and frozen conditions and is ideally suited to packaging for fruit, vegetables, salads and sandwiches, according to the company. It is available with antifog, has a broad-sealing window and can be perforated.
BioPeel can also be tailored for use with any type of container, allowing produce packers to start using peelable biodegradable film immediately.