New SMS system to assist with picker recruitment ahead of Australian cherry season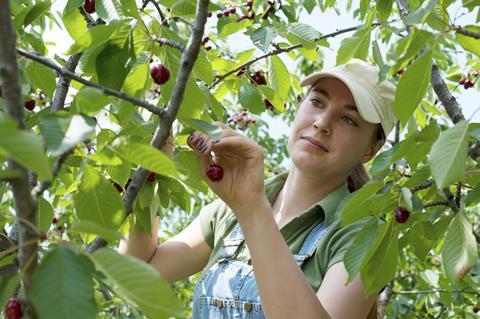 An SMS system that allows growers to directly recruit and communicate with pickers is among the latest updates to AgPick Technology's harvest management platform, AgPick.
Henrietta Child, chief executive of AgPick Technology, said customer demand prompted the development of the SMS system in time for the upcoming Australian cherry season.
"The SMS integration enables growers to directly recruit and communicate with prospective pickers and plan their labour, via a simple system," Child said.
"There's a lot of intensity around cherry season and it's important for growers to be able to book their own labour and know who's coming. Being able to plan labour quickly and simply, after more of two years of disruption to the seasonal workforce, should bring peace of mind to growers."
Other key updates include the development of a detailed dashboard, which captures real-time productivity and identified quality issues.
"AgPick now has the ability to capture, in a rolling dashboard, much more complex and specific data such as who's leading in productivity and what quality issues may be attributed to pickers," Child said. "This enables the grower to get better control over quality issues, take appropriate action and eliminate potentially costly QA errors.
"Specific feedback includes frequency and severity. These updates happen in real time, in the paddock and can be accessed from anywhere."
There's also been further enhancement to AgPick's piece-rate calculation and recording feature, which aligns with growers' piece-rate management plans under Australia's new Hort Award requirements.
Child said many Australian growers across various sectors were still grappling with the Fair Work Ombudsman's ruling that they must keep accurate records of time and activity for pieceworkers, and pay the minimum hourly rate under the variation to the Horticulture Award.
"We continue to enhance piece-rate calculations and reports – recording different piece-rates for different jobs on multiple blocks, all of which can be exported to payroll," said Child.
"The system supports both hourly and piece-rate operations and allows individual workers to easily move between hourly and piece-rates as they gain experience."
AgPick has been implemented in various tree crop operations, as well as berries, table grapes and other horticultural crops.