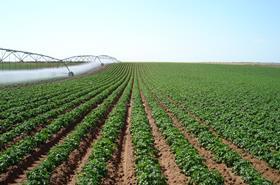 Australian horticulture has taken the number one growth spot in agriculture with a 40 per cent rise in production value over the five years to 2017-2018.
Exports also recently saw unprecedented gains after Australian produce trade reached almost AU$2.8bn (US$1.8bn) for the first time, a 27 per cent increase on the 2017-2018 financial year.
As fruit, nut and vegetable producers have enjoyed significant gains, opportunities within the sector have also swelled.
Byron DeKock, head of research and development at Hort Innovation, said this growth is expected to continue long-term across the whole industry.
"Domestically and overseas, the interest in quality Australian fruit, vegetables, nursery products and nuts has shot up significantly over the past five years, and that popularity is projected to continue over the next decade," DeKock said.
Based on current projections, the value of horticulture production is expected to rise by 33 per cent by 2030.
De Kock said Hort Innovation is working with growers and some of the nation's leading educational providers to help the industry make the most of this phase of growth and to ensure it continues.
"We have a host of industry-subsidised opportunities on offer for businesses who want to upskill staff, individuals who want to improve their credentials and graduates who are keen to build a rewarding career in horticulture," said De Kock.