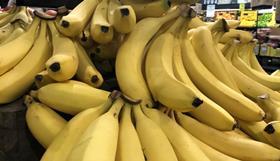 Bananas have retained the number one ranking in the Produce Plus-Nielsen Top 20 Products, while fresh salad has surged into third position.
Launched on the new Produce Plus app last week, the Top 20 analyses the performance of the leading fresh fruit and vegetable products in the Australian market over a 12-month period.
Nielsen Homescan data has been used to rank the Top 20 products, based on dollar share (percentage) of total fruit and vegetable sales purchased for take-home consumption over the 52 weeks ending 19 April 2020.
After topping the rankings in 2019, bananas backed-up in the 2020 Top 20 with a 7.4 per cent dollar share.
Tomatoes occupied the number two ranking for the second consecutive year with a 6.8 per cent dollar share.
The star performer in the 2020 rankings was fresh salad, with the category leaping two places from 2019 into third position with a 6 per cent dollar share.
The new Produce Plus app provides an easily accessible and highly efficient platform to digest the key insights from the Top 20. There is expert analysis on the performance of each individual product, including household penetration and year-on-year sales growth.
"The app provides the same high-end analysis you've come to expect from the Produce Plus-Nielsen Top 20 Products in the palm of your hand," said Matthew Jones, editor of Produce Plus Magazine and the Top 20. "Powered by Nielsen Homescan data, the Top 20 is a must read for anyone looking to grow their fresh produce business in the Australian market."
Download the Produce Plus app on the App Store or Google Play.
View the Top 20 via the desktop version of the app here.
Subscribers to Produce Plus Magazine can simply enter their subscription details to gain access to digital editions of the magazine.
For non-subscribers, the Top 20 will be free to view via the app for a limited time.