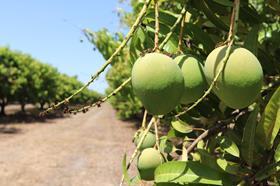 Construction is underway on the Toowoomba Wellcamp Trade Distribution Centre (RTDC) at Toowoomba Wellcamp Airport in Queensland. Announced in October 2019, the project was delayed due to Covid-19.
Measuring 4,000m2, the facility will feature 1,500m2 of state-of-the-art refrigerated storage, freezer rooms and temperature-controlled transit areas as well as large ambient transit and covered external storage areas.
Queensland's deputy premier and minister for state development, infrastructure, local government and planning, Steven Miles, said the Palaszczuk Government was investing A$10m to support this regional trade hub.
"The Toowoomba Wellcamp Trade Distribution Centre will supercharge airfreight access for agricultural producers in the Toowoomba and Darling Downs region," explained Miles.
"The distribution centre will open up international markets for graziers and growers making it easier to export our world's-best produce.
Miles said the project will provide a "fantastic boost" for the local businesses in Toowoomba with the project supporting 170 FTE workers during construction and further jobs expected to be created through the supply chain and at the facility once operational.
"This is part of our Government's economic recovery plan, supporting projects that create jobs and support trade and our key industries like agriculture," he said.
The facility will export premium goods including, but not limited to, beef, dairy products, fresh fruit and vegetables, pork and packaged nuts.
Treasurer and minister for investment Cameron Dick said Wagner Corporation has appointed Queensland-based Hutchinson Builders as the principal contractor to manage the project build.
"Early bulk earthworks were completed by Wagner Corporation in late 2020, allowing Hutchinson to quickly commence and progress construction of this exciting project," the Treasurer said.
"It is hoped that the final slab pour will be completed by the end of February enabling construction works to take off and the facility to be operational by the end of 2021."
Steady progress has been made on the RTDC since October 2019 when Queensland premier Annastacia Palaszczuk announced Toowoomba Wellcamp Airport as one of two proponents selected to receive support to develop the multi-million-dollar regional export hub.
"Exports remain vital to our economy with one in five Queensland jobs supported by exports," said Dick.
"This expansion of Wellcamp's cold storage capability will give our world-leading primary producers and exporters an edge by increasing product shelf life and getting products back into international markets that just can't get enough of Queensland's high-quality food, fibre and manufactured products."