Robert Lo crowned 'Cherry King' at Sydney Markets Foundation event
Sydney Markets Foundation has held its 41st Annual Cherry Auction in support of Sydney Children's Hospitals Foundation.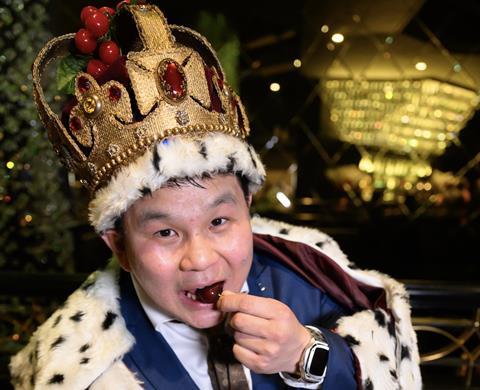 The title of 'Cherry King' for 2022 went to Robert Lo from Pro Bros Providore, who bid A$60,000. An additional A$20,000 was donated by Sydney Markets Credit Service.
Lo was crowned at a gala dinner on 19 November. The dinner was held in the Hyde Park Ballroom at Doltone House.
The event brought together the wider fresh produce industry to celebrate and support the important work the Sydney Markets Foundation does for the community.
Over the last 41 years, the Sydney Markets Cherry Auction has raised more than A$1m for Australian charities.
Lisa Woolf-Jones, head of corporate engagement at Sydney Children's Hospitals Foundation, said the foundation was honoured to be chosen as the charity partner for this year's auction. Every A$2,500 raised allows one child to be enrolled in a clinical trial.
"By supporting clinical trials, we are helping clinicians and researchers get closer to finding a cure for childhood cancer and giving another treatment option to a child and their family," said Woolf-Jones Every. "Every bit of support helps get closer to a world where every child is free of cancer. A world where kids can just be kids."