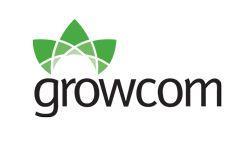 Determined to work within Covid-19 restrictions, a Queensland women in horticulture event will go ahead July after being revamped to incorporate a virtual bus tour
The women in horticulture virtual bus tour is a collaborative initiative between Bundaberg Fruit & Vegetable Growers (BFVG), and Growcom, the peak industry body for horticulture in Queensland.
The event held on 16 Julyat HSG at the Gardens in Bundaberg will bring together women in the Wide Bay-Burnett horticulture industry.
Michelle Haase, Hort360 facilitator of Growcom, said the virtual bus tour is an opportunity for women in horticulture to connect with fellow members of the local industry and gain insight into their achievements and challenges.
"While getting onto a coach or bus is not an option at the moment, we can still meet in a space that's spread out. So rather than taking delegates out on-farm, we are bringing the spirit of the farm to the delegates," Haase said.
"The expansive and gorgeous grounds of HSG are perfect, not only because there is more than enough room, but local chef Dion Taylor is a gun at making locally grown produce the star of every meal," she added.
"This is a great opportunity for us to treat these women to a much-deserved morning tea and lunch featuring beautiful local produce from the region."
Bree Grima, managing director of BFVG, said the event will also feature a presentation by Genevieve Matthews of The Art of Extraordinary, and other presentations and in-field video interviews, both in-person and via Zoom.
"We are very excited to welcome leadership and business coach Genevieve Matthews who specialises in bringing out the best in people," said Grima.
"Genevieve will lead an empowering woman in farm leadership session focusing on embracing your position on farm and having the confidence to present and promote.
"We welcome all women in the industry to come along and let their hair down, I guarantee it will be an informative and fabulous day out!"
BFVG and Growcom acknowledged there may be some hesitation about participating in group activities under the current circumstances.
However, they said restrictions are set to be lifted in Queensland in early July allowing gatherings of up to fifty people and the organisers and venue staff will implement appropriate measures to meet all Covid-19 requirements and ensure attendee safety.
Attendees can register for the event via the BFVG website.