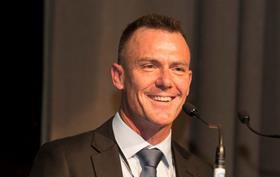 Leading Australian grower-packer-marketer Costa Group has announced the appointment Sean Hallahan as chief executive, with effect from 31 March 2021. He will also be appointed managing director.
Hallahan, currently the company's chief operating officer, will take over the role from Harry Debney, who announced his intention to retire earlier in the year.
Neil Chatfield, chairman of Costa, said the search for Debney's replacement was extensive and Costa is delighted to be able to appoint Hallahan.
"Sean's appointment is the culmination of a rigorous global executive recruitment search which included both internal and external candidates, following the notification by current chief executive Harry Debney of his intention to retire from a full-time executive role,"
"Sean has been Costa's chief operating officer since October 2017 and we are delighted to have a person of Sean's calibre and experience who brings a deep passion for our industry as well as over 20 years senior management and chief executive experience in FMCG, including a background with growth-oriented organisations with an emphasis on delivering high quality product categories with strong customer focus."
Prior to joining Costa Hallahan was Managing Director of Tata Global Beverages - ANZ and Indonesia for seven years, prior to which he held a number of senior sales and marketing roles with major companies including, George Weston Foods, Simplot and SC Johnson.