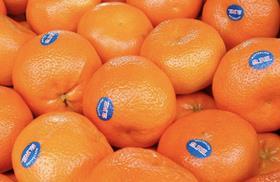 Costa Group has moved to acquire one of Australia's leading citrus growers.
The fresh produce heavyweight has made a play for 2PH Farms, a producer and marketer based in Central Queensland.
The deal requires an upfront commitment of A$219m (US$165m) from Costa. The listed company is set to launch a A$190m capital raise to help finance the deal.
Costa will offer shareholders one new share for every 6.33 shares they own, at a price of A$3 per share.
Shares in Costa closed at A$3.40 on Tuesday (22 June), with the company announcing a trading halt this morning (23 June).
2PH currently has 1,474ha of citrus and 240ha of table grapes planted in Emerald and Dimbulah.
A further 210ha of citrus is being planted by 2PH at its Conaghans property (Emerald). Costa is set to pay an additional A$31m in July 2023 for the purchase of the Conaghans operation.
The acquisition would increase Costa's total citrus plantings by 60 per cent to 4,513ha, while also giving it a presence in Central Queensland, an early-season production hub for Australian citrus. Costa currently has citrus operations in the Riverland (South Australia) and Sunraysia (Victoria and New South Wales).
2PH has an established brand presence in Asia, along with the rights to a number of proprietary varieties, including the branded Amorette and Phoenix offerings.
The transaction is expected to complete by late July 2021.
H1 trading update
Costa also provided shareholders with an update on its performance over the first half (H1) of the 2021 calendar year (CY21).
Based on unaudited management estimates, the company forecasts H1 revenue of A$627m and EBITDA-S of A$124m.
"First half CY21 performance is expected to be marginally ahead of the prior comparable period, with a strong performance from the international segment and mixed performance from the produce segment," Costa Group said in a statement issued to shareholders.
Acquisitions undertaken by Costa Group during the first half of 2021 included the Sunraysia-based KW Orchards citrus farm and associated packing operations.
The company also signed an agreement to acquire the assets of Select Fresh, a Western Australia-based wholesale distribution business specialising in the supply of fresh produce to foodservice and independent supermarkets. The acquisition is expected to be completed in July 2021 and will be run under the Costa Farms and Logistics (CF&L) business unit.
"It expands our CF&L offering into Western Australia, increases our supplier grower base and provides a strong platform to extend our supply relationship with national customers particularly in the catering and meal kit segments," according to Costa Group.
Former Costa Group chief executive Harry Debney has also been appointed a non-executive director of the company.