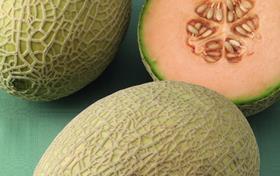 Australian melon growers will receive valuable insights and analysis to help boost export sales.
Under a new project from Hort Innovation, being funded through grower levies, the melon industry will receive monthly and quarterly reports into export pricing and quantities.
The reports will cover the industry's main protocol and non-protocol markets. Thirteen monthly export updates and five quarterly reports have been commissioned.
In addition to the data reports, a set of targeted market insights reports, with input from in-market specialists, will be available to growers and exporters. These specialised reports aim to increase industry understanding of factors that influence trade opportunities as the industry regains traction after the challenges of 2020.
"I am pleased that the melon industry has invested in expanding its export knowledge base with timely reporting and market insights," said Wayne Prowse of Fresh Intelligence Consulting, who is leading the project.
"This is an opportunity to work closely with growers to provide the insights they really need to understand and consolidate their export markets, while expanding into further markets."