Queensland citrus grower uses grant to expand capacity to match increasing demand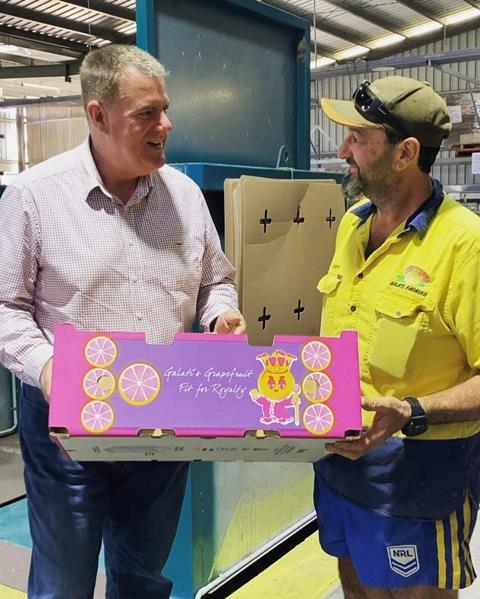 Galati Farming has been awarded a Rural Economic Development (RED) Grant from the Queensland government to expand the company's cold room capacity.
The Mareeba-based grower will receive up to A$200,00 in funding to install an additional cold room to support the expansion of their orchard to help meet consumer demand for fresh fruit.
Director of Galati Farming, Gina Galati owns and runs the business with her husband, Giovanni, who is the second generation to own the business. Galati said she looks forward to seeing the business grow with the help of the grant.
"We currently grow lemons, grapefruit, mandarins and pomelos but are struggling to keep up with the increasing demand for fresh fruit," Galati said.
"After much consultation with multiple agents in Brisbane, Sydney and Melbourne we knew that we needed to expand our orchard and the new cold room will help us accommodate the extra produce."
Galati said the project will also support local builders in the area who will be contracted to install the cold room.
"We have great local contractors here in Mareeba who will help us construct the cold room. With an increase in production, we will also look to employ more fruit pickers to help with the processing," she said.
Queensland minister for agricultural industry development and fisheries Mark Furner said Galati Farming's expansion would help boost local employment and economic opportunities in the Mareeba region.
"Fresh, locally grown produce is what the market is demanding, and this grant will help Galati Farming meet that demand by funding a project that will help them increase their fruit production," Furner said.
"As a result of this project, a total of eight full time good jobs will be created."