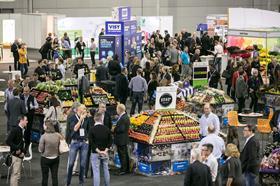 Ausveg and PMA Australia-New Zealand (PMA-ANZ) have announced Hort Connections 2020 will be postponed due to the uncertainty surrounding the coronavirus pandemic.
The event was due to be run under the theme of "sustaining the future of fresh", bringing together over 3,500 delegates from the local and international horticulture supply chain to discuss on-farm and supply chain practices, review consumer behaviour and consumption trends, and focus on the future of sustainable fresh food production.
In a statement, Ausveg and PMA-ANZ said they had "reluctantly decided to postpone Hort Connections 2020', which was originally planned for 15-17 June 2020 at the Brisbane Convention and Exhibition Centre.
"Our industry's top priority is the health and safety of our community; this includes consumers, growers and other industry partners,' the statement read. 'As such, the decision to postpone Hort Connections 2020 is, at this stage, the most responsible course of action we can take to maintain our community's health and safety."
Ausveg and PMA-ANZ said they would be monitoring the situation in Australia and abroad and will be working to ensure that Hort Connections will resume in 2021.
The 2021 iteration of Hort Connections is scheduled to be held on 7-9 June 2021 at the aforementioned venue in Brisbane.
Financial commitments made by industry members for Hort Connections 2020 will be honoured and will roll over into next year's event.
Ausveg and PMA-ANZ indicated they would reach out to each industry and supply chain partner over the coming weeks to discuss these arrangements in more detail.
More information regarding Hort Connections 2021 will be released in the coming months, and available via Fruitnet.