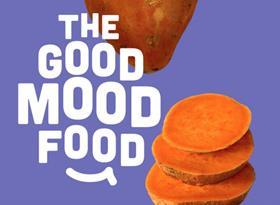 Grower-owned, not-for-profit industry body, Hort Innovation, has launched its new direct-to-consumer marketing campaign it hopes will invigorate consumer purchasing habits for fruit, vegetables and nuts both during and beyond the Covid-19 pandemic.
Taking a whole-of-horticulture approach, Hort Innovation aims to educate Australian consumers on the ways fruit, vegetables and nuts can be used to promote health and wellbeing.
Adopting the motto 'The Good Mood Food', the campaign has smartly honed in on mental health and wellbeing as Australians continue to adhere to social isolation rules.
The message will be broadcast across television, print, radio, online via social media and through retail partnerships, and will run through September, with the possibility of it being extended beyond that time frame.